Routine health information systems: Addressing challenges and harnessing opportunities to improve maternal and newborn health
This blog is based on the MOMENTUM-led panel, "Strength in Numbers: Country Experiences to Improve Routine Health Information Systems' (RHIS) MNH Data Quality, Collection, and Use," moderated by Christina Villella and presented by Mr. Jumare Abdulazeez, MOMENTUM Safe Surgery in Family Planning and Obstetrics; Dr. Juma Ndereye, MOMENTUM Private Healthcare Delivery, Burundi; and Dr. Nida Rohmawati, Ministry of Health of Indonesia.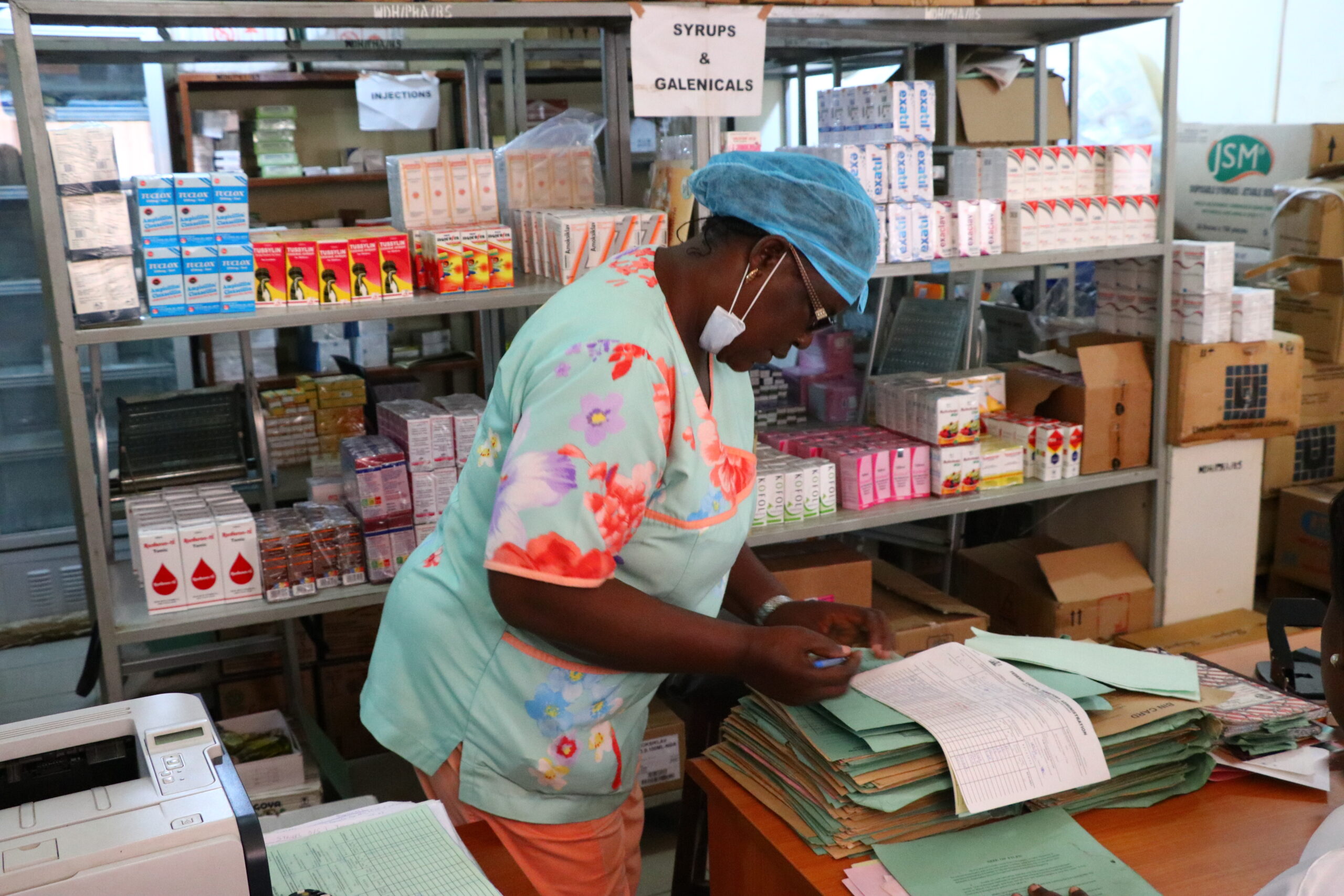 Progress toward the Sustainable Development Goals (SDGs) for maternal and neonatal mortality depends on the delivery of high-quality services for women and newborns.[1] At the midpoint of the SDGs, many countries are not on track to meet the targets, warranting renewed focus on programmatic efforts, partnerships, and investments to accelerate this work.
Progress toward global and maternal and newborn health (MNH) targets also depends on regular and ongoing monitoring using holistic, comprehensive routine health information systems (RHIS). Many countries are investing in health information systems to improve the way they monitor and strategically use data on access, coverage, and quality of care and to improve health services and outcomes.
A panel of experts at the International Maternal and Newborn Health Conference (IMNHC) shared insights from Burundi, Indonesia, and Nigeria based on their experiences using RHIS data to monitor MNH health outcomes. Despite progress in each of their countries, speakers pointed to a variety of components that must continue to be strengthened. These insights can be helpful for others working to improve these same systems in their own countries.
What Are Routine Health Information Systems?
The main sources of country-level routine health data for MNH are civil registration and vital statistics systems, facility reporting to health management information systems, and health system administrative data systems.[2] Routine facility data offer important information about the use of health services and the quality of care provided. The biggest advantage of using RHIS is that they can provide real-time district, facility, or other local-level data. However, for data to be useful and actionable, it needs to be complete, accurate, timely, and in an accessible format. The IMNHC panelists aligned around three primary RHIS improvements that demand attention and investment for these systems to be most efficient and effective:
Address human resource challenges.
Prioritize MNH indicators to improve data collection and quality.
Move toward integrated digital systems.
Resolving Human Resource Challenges Is Key to System Improvements
Human resource challenges often result in trade-offs between doing the work necessary to maintain RHIS and providing quality services to clients. Beyond the lack of dedicated staff for data entry and reporting, these challenges also include difficulty ensuring that there are enough health workers, and that they are sufficiently resourced and equitably allocated across all levels of the health system. Recent investments in Indonesia's complex health system have infused the country with robust information to support quality of care for MNH, but the number of systems is difficult for workers to manage. According to Dr. Nida Rohmawati, in Indonesia, human resource challenges persist with regards to time for data entry and training of health workers on reporting. Health workers operate as many as 70 different applications, so time spent entering data might jeopardize time needed to provide services.
Panelists agreed: Health workers need systems that are more user-friendly and easier to work with at the point of care, and health systems need to dedicate more human resources to data collection and reporting. Data entry needs to feel doable alongside service provision, so that tasks don't pile up for the end of the day, week, or month. And whether it's health workers or data entry clerks doing the documentation, staff typically need more training on the importance of data for service improvement rather than for reporting alone, as well as non-duplicative tools and systems to ensure quality data capture.
Lack of Alignment on Important Indicators Muddles Motivation
The expert panel highlighted an additional challenge to data collection and quality: a growing number of recommended indicators to capture quality and coverage of MNH interventions. With global bodies regularly rolling out new indicators, it can be difficult for national health leaders to determine which ones are most critical. Further, these recommendations don't always align with national priorities. The panelists emphasized the importance of using national strategic plans and objectives to prioritize MNH indicators within a particular country, as this enhances the motivation for high-quality data collection, analysis, and use. For health workers at subnational levels, global indicators are distant and often seen as requirements for reporting only. Mr. Jumare Abdulazeez noted that Nigeria has made advances in expanding the use of routine data to ensure access to safe surgeries and fistula management by involving more health worker cadres in the data collection and review process. When indicators are streamlined, aligned to local targets, and used for decision-making, it fuels enthusiasm among all cadres of staff to ensure that data are accurate and timely. In Nigeria, evidence of data improvements has convinced the Ministry of Health to support greater investments in data quality and related enhancements in service provision planning.
Digitizing and Integrating Systems Can Improve Data Use
Digitizing systems can support data availability, timeliness, and use when done correctly, and can reduce the amount of time it takes to collect and aggregate paper reports. However, if systems are not developed to support the health worker's workflow or if too many systems are developed to capture the same information, they can become more burdensome than helpful. Indonesia's SATUSEHAT platform integrates patient data from multiple systems and provides access to it at different levels of the health system. This provides a more comprehensive record of the care that mothers and newborns receive and reduces the amount of data entry health workers need to do.    
Dr. Rohmawati advises other countries looking to revamp siloed systems to start with a diverse team of stakeholders such as health providers, data analysts, technology specialists, and insurance agencies, to strategically plan for integration and align on what data is ultimately needed. When digitizing systems, Dr. Juma Ndereye says the private health care providers must be involved, especially in countries like Burundi where the private sector provides half of primary health services. Otherwise, the available data will create an inaccurate picture of the country's health situation. He also notes that in settings like Burundi, challenges with IT infrastructure, power supply, and internet connectivity are common. To address them, panelists advocate building partnerships with the private sector such as internet service providers.
Conclusion
While investing more resources into RHIS and making time to prioritize key MNH indicators might seem like a lower priority than introducing a new life-saving intervention, the power of high-quality, complete, and timely data must not be overlooked. Such data can be critical in helping us determine whether such interventions are indeed contributing to improved health outcomes, and in helping us understand what's needed to prioritize high-impact care for mothers and newborns. We owe it to them to be able to plan for and improve the health services and interventions they need to survive and thrive.
See our website to learn more about MOMENTUM, which is a suite of awards designed to accelerate reductions in maternal, newborn, and child mortality and morbidity in high-burden USAID partner countries. Also see the website for the USAID-funded Country Health Information Systems and Data Use (CHISU) Program to learn more about the ongoing digital health integration efforts in Indonesia.
---
[1] Standards for Improving Quality of Maternal and Newborn Care in Health Facilities
[2] Global Strategy for Women's, Children's and Adolescents' Health