World Refugee Day 2023 Q&A with Jihan Salad
Worldwide, 1 in every 74 people have been forced to flee their home. 108.4 million people are currently displaced, and more than half are women and girls. Globally, crises continue to become increasingly complex and compounded as conflict, infectious disease outbreaks, and climate change exacerbate both their scale and severity, more and more people are forced to flee in search of new homes, lives, and safety. Access to sexual, reproductive, and maternal health (SRMNH) can be exceedingly difficult while on the move, or in a crisis where health systems are lacking or completely destroyed. On World Refugee Day, we not only honor the experiences faced by refugees around the world but we also shine a light on their right to high-quality, affordable and accessible SRMNH care.
In order to better understand the current barriers facing SRMNH care provision for refugees and also the potential solutions, we talked with our newly appointed AlignMNH Steering Committee Member, Jihan Salad. To hear more from Jihan, you can follow her on Twitter, @JihanSalad.
1. Please introduce yourself (name, title, where you are based).
My name is Jihan Salad, and I work as a Sexual and Reproductive Health Programme Specialist at the United Nations Population Fund (UNFPA) in Jordan. I am based in Amman, the capital of Jordan. My current work in Jordan is centered on managing programs to improve and build up the capacity of health institutions, facilities, and the health workforce to deliver essential life-saving sexual, reproductive, maternal, and newborn health (SRMNH) services for the most vulnerable populations who face difficulty accessing proper health services. This includes refugees affected by the humanitarian crises.
2. In your opinion, why is World Refugee Day important?
The number of people who have been forced to flee their homes has more than doubled in the last decade, from 51.2 million in 2013 to now more than 110 million. Behind these numbers are human beings. Our family fled the civil war in Somalia and came to the Netherlands in 1995. I spent part of my childhood living in asylum seekers' centers across the Netherlands. Although I was young, I can still remember the fear that my mom, siblings, and I felt for years about not knowing whether we were accepted to stay in the Netherlands or not. This is why I will always stand with refugees, including on World Refugee Day, as I believe every person and child deserves a life free from fear. Every human being should have the right to live in safety and have a home.
3. In your experience, what are some particular challenges refugees face in accessing maternal and newborn health and SRH services?
From what I've witnessed, refugees often face immense hardship when it comes to accessing essential services, including SRMNH services. Because of forced migration, there is often a lack of antenatal and perinatal care for pregnant people, which increases the risk of developing sudden serious complications that require access to life-saving emergency obstetric and newborn care. The established patterns of contraceptive use are often negatively impacted due to interruptions to primary health care services, which ultimately limit access to family planning counseling, services, and supplies. Additionally, access to mental health care and the provision of psychosocial support for survivors of sexual and gender-based violence is often limited. Therefore, it is absolutely critical that these life-saving services are accessible to everyone without financial barriers.
4. How can the global community better support not only the needs, but the rights of refugees to receive safe, effective, and affordable maternal and newborn healthcare?
To achieve this, first and foremost, there must be increased funding to provide and sustain essential SRMNH services for refugees. Reduced funding, particularly in the context of the COVID-19 pandemic, and lack of decentralized funding at the district and facility levels have created catastrophic out-of-pocket payments, further pushing already vulnerable households into extreme poverty. Secondly, support must be provided to strengthen capacities for implementing an essential package of quality SRMNH and rights-based information and services within a life-course approach, both at the national and sub-national level, and that is responsive to emergencies and fragile contexts. Poor health system management and lack of quality routine, disaggregated SRMNH data, especially at sub-national levels, impact the ability to implement tailored evidence-based strategies to improve access to quality SRMNH care for refugees. Lastly, we need an enabling environment for the SRMNH workforce, especially midwives, to provide essential SRMNH services, as well as improved and resilient supply chains to effectively forecast, procure, distribute, and track the delivery of SRMNH commodities and supplies.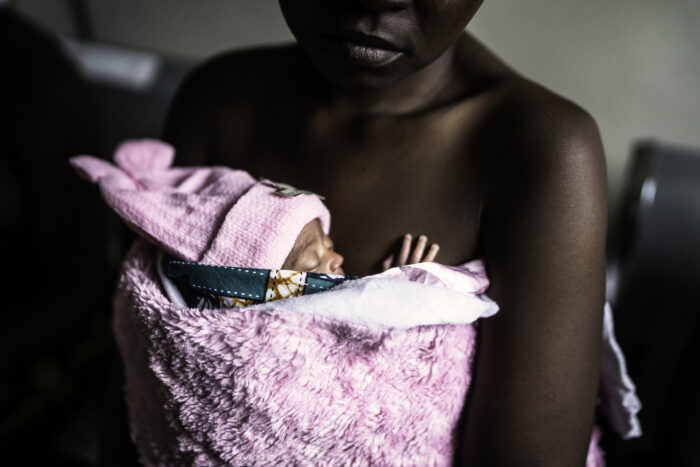 5. In May, AlignMNH hosted the International Maternal Newborn Health Conference in Cape Town, South Africa, what were some of your takeaways from that conference particularly relevant to MNH care for refugees?
There was so much valuable and relevant knowledge shared at the conference; it's hard to mention only a few takeaways, but I'll try. The launch of the first joint report of Every Newborn Action Plan (ENAP) and Ending Preventable Maternal Mortality (EPMM) is noteworthy to mention, as the report showed that implementation at subnational levels is crucial for equitable progress to reach all people and newborns, including in humanitarian and fragile settings. Another key takeaway was the global call to action to invest in midwives and quality midwifery care. During a crisis, midwives are more likely to continue working compared to other health cadres and therefore need to be enabled to do so by putting the right structures in place, such as having a reliable supply of drugs and recruiting midwives from displaced populations, to provide adequate care to refugees. Also, the presentation of important evidence on the impacts of climate change on maternal and newborn health was noteworthy. We know that refugees, particularly, are hit hard by climate change. Thousands of refugees in camps either face extremely hot temperatures or struggle with harsh, freezing weather. This negatively impacts the health and well-being of the refugees and their newborns.
6. You were recently appointed as a member of the AlignMNH Steering Committee, in this role, how do you plan to highlight the experiences of refugees?
Since 2020, I have chaired the National Working Group on Sexual and Reproductive Health in Jordan; a country with the second-highest share of refugees per capita in the world and with refugees accounting for almost 30 percent of the population. To respond to the SRMNH needs of the affected refugee populations, the National Working Group on SRH aims to address the immediate humanitarian service delivery needs through improved multisectoral accountability and coordination mechanisms by involving refugees and other SRMNH stakeholders at all levels in support of SRMNH services and rights. I envisage to bring the lessons, knowledge, and experiences from our response to inform MNH priorities in the steps ahead of the next conference in 2025, as well as collect and share guidance, frameworks, and best practices on SRMNH service delivery models, specifically intended for/implemented in humanitarian settings, conflict, and post-conflict/emergency settings. For example, I want to explore and highlight examples of coherent approaches adopted to successfully progress on ENAP/EPMM coverage targets and facilitate access to essential SRMNH service packages across the humanitarian, peace, and development nexus.
7. This year's theme of World Refugee Day is "Hope Away from Home"…what does this mean to you?
This year's theme for World Refugee Day means a lot to me, as I believe in the power of inclusion and supporting refugees in accessing the tools they need in order to thrive. Our family was accepted as refugees in the Netherlands, which allowed us to live safely and access health care, education, and employment. Nearly twenty years after we fled to the Netherlands, I also found the opportunity to return to Somalia through the International Organization for Migration to contribute to a health systems strengthening project. Our family was given 'hope away from home,' and I wish the same for all refugees; that they feel welcomed and are well included in society.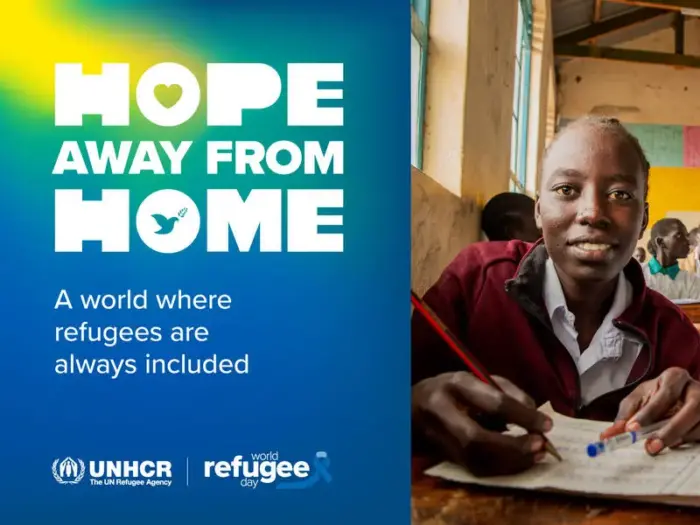 8. Is there anything else you'd like to add?
For those interested in accessing the evidence-based knowledge products of the Inter-Agency Working Group on Reproductive Health in Crises, I recommend visiting the website. For those interested to learn more about the work of AlignMNH in accelerating progress toward achieving MNH targets globally, I recommend them to visit the AlignMNH Knowledge Hub. Lastly, I would like to share the following link for those interested in learning more about UNFPA's humanitarian response.
This interview was conducted by Andrea Edman, International Rescue Committee and Co-chair of Inter-Agency Working Group on Reproductive Health in Crises MNH Sub-Working Group.