Community-based approaches are critical for saving mothers' lives in low-resource settings
Pregnancy, childbirth, and the period immediately after should be a beautiful experience, yet women continue to die needlessly from preventable causes. Approximately 287,000 women died during and following pregnancy and childbirth globally during 2020 from excessive blood loss, infection, high blood pressure, unsafe abortion, difficult childbirth, and malaria—all conditions that can be easily detected and managed.[i] Thousands of lives can be saved through timely detection and proper management of complications.
Ending preventable maternal deaths is at the top of the global development agenda. The United Nations Sustainable Development Goals aim to reduce maternal deaths globally from the 223 out of every 100,000 mothers dying[ii] every year to less than 70 deaths per 100,000 live births by 2030. Engaging communities to identify and address causes of maternal death and design local, community-based solutions is critical to ensuring acceptability, affordability, and sustainability of the approaches we use.
Community-based solutions: m-mama, Tanzania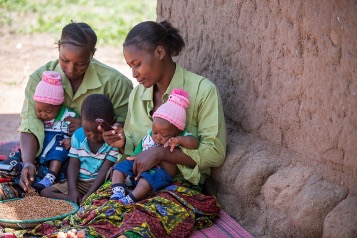 When communities are empowered to engage and drive improvements to health planning, impressive results are often seen, as is the case with Pathfinder's m-mama program in Tanzania. The community-driven program has contributed to a reduction in maternal deaths in Tanzania's Shinyanga region by 38% over a period of four years.[iii]
Many women die during pregnancy and childbirth simply because they cannot get to a health facility in time to be treated for a health emergency. M-mama engages community drivers and facility-based ambulances through an Emergency Transport System (EmTS) to overcome this critical gap. Trained dispatchers and health facility staff support the EmTS using a mobile app to coordinate and facilitate timely and appropriate referrals through dispatch centers.
Less delays in making life-saving referrals were seen due to easier coordination of emergency transportation using the EmTS mobile app and the availability of trained community drivers to transport mothers during emergencies. This was particularly true in remote areas without facility ambulances and drivers, where 80% of referrals to health facilities were coordinated through EmTS dispatch centers. While ambulances transported 65% of referrals, community drivers were responsible for transporting 35% of mothers referred. Health facilities also reported receiving mothers in better condition due to the timely use of emergency transportation and better referral feedback loops with the community. M-mama mobilizes existing trainers and mentors for supportive supervision of health facility staff to ensure mothers can access quality emergency health services quickly upon arrival at the referral facility.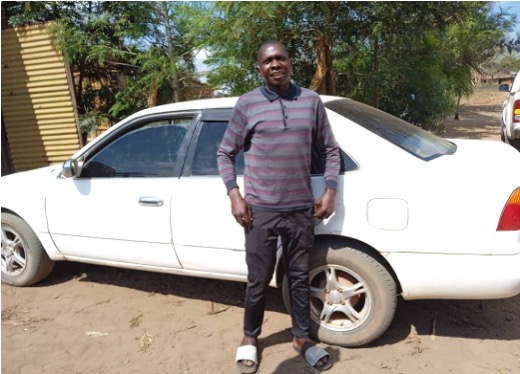 M-mama's EmTS has proven to be a successful strategy for reducing preventable maternal and newborn deaths. The program has shown that investing in a structured, well-designed EmTS for timely emergency management with driver costs reimbursable by the government benefits all mothers seeking care. The government of Tanzania considers m-mama one of its key strategies for coordination of emergency referrals and reduction of maternal and newborn deaths. The government has already identified areas where the model will be expanded.
Lessons from m-mama
Local input and leadership are essential. Local health management teams were integral to the success of m-mama. They supervised EmTS operations and ensured reimbursement to community drivers. Their support for the initiative, as trusted local entities, was essential to communities participating. Local officials acknowledged the importance and need for a functional EmTS given the size of their regions, poor infrastructure, and inadequate number of ambulances. Community drivers also actively provided feedback on this model. They proposed having families of pregnant women contribute small amounts of money to the closest referral facility that would contribute toward paying the community drivers for emergency transportation. Stakeholders engaged through the EmTS can be tapped to advocate for other best practices, including safe delivery planning, facility births, and respectful maternity care.
Support referral  facility staff  to provide quality care. Continuing to supervise and support staff at referral facilities to manage cases according to global standards of care, is also essential for mothers and newborns to receive quality services.
Integrate referral services where feasible. Integrated referral services  for malaria and other health conditions causing death and disease among pregnant women, new mothers, and newborns, is being explored under the EmTS platform. USAID's Acting on the Call report recommends applying an integrated approach to primary health care to reduce costs, support effective coverage of proven health interventions, and holistically address the wellbeing of families and communities
Engage communities to improve quality. The EmTS model shows that involving the community in their own health care is crucial for improving quality of care and strengthening evidence on community-based approaches for overcoming barriers to health coverage and local ownership.
To improve health outcomes for women and newborns in low-resource settings, governments and health care partners need to invest substantially in health facilities and programs at community level and enable underserved communities to design and implement community-based programs that address critical missed opportunities. Community engagement to strengthen health care systems and services increases accountability of providers and programs, leads to better health outcomes and can bring about the change we want to see in our lifetime.
---
[i] https://www.who.int/health-topics/maternal-health#tab=tab_1
[ii] World Health Organization, UNICEF, United Nations Population Fund and The World Bank, Trends in Maternal Mortality: 2000 to 2020 WHO, Geneva, 2023.
[iii] https://www.vodafone.com/vodafone-foundation/focus-areas/m-mama