Small & Sick Newborns
Implementation Resources and Tools
This page includes reports, guidelines, and toolkits related to kangaroo mother care (KMC), preterm birth, antenatal corticosteroids (ACS), and care for small and sick newborns.
---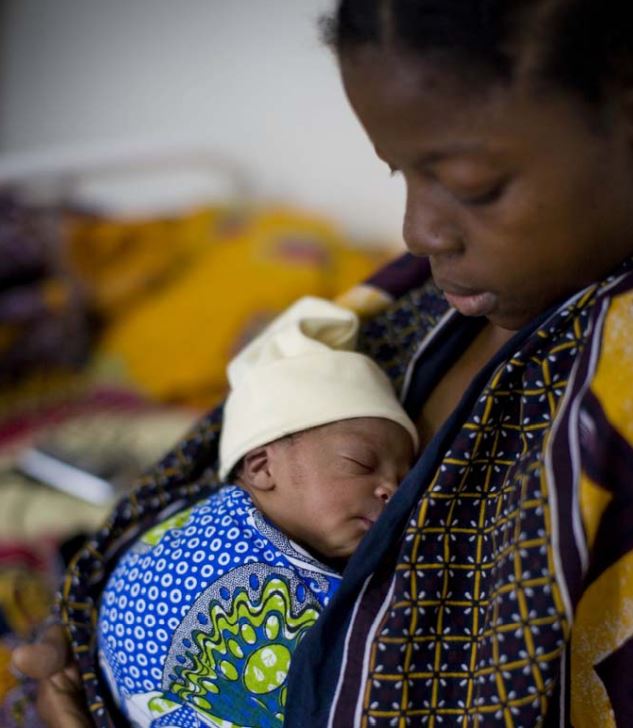 Kangaroo Mother Care Implementation Guide
USAID, 2012

The purpose of this operational guidance is to provide country stakeholders (including policy-makers, program managers and civil society members) with a flexible process to guide the design, implementation, and monitoring of efforts to strengthen respectful maternity care and eliminate mistreatment as part of comprehensive MNH programs. Improving the quality of care, including promoting respectful care, is a critical part of strategies to reduce stillbirth.
---
Implementation Toolkit for the Care of Small and Sick Newborns
NEST360 & UNICEF, 2021

The Network for Improving Quality of Care for Maternal, Newborn and Child Health (Quality of Care Network) is a broad partnership of committed governments, implementation partners and funding agencies working to ensure that every pregnant woman, newborn and the child receives good To meet coverage and mortality targets, high quality newborn care is needed at scale. The Toolkit for Small and Sick Newborn Care, launched on World Prematurity Day 2021, brings together readings, tools and learnings to provide a one-stop shop for implementers to act, use, share and learn. Information in support of WHO norms and standards from more than 300 implementers around the world is systematically organized in this open access online toolkit to enable implementation and reach every newborn. In case you missed the launch event, the recording is now available.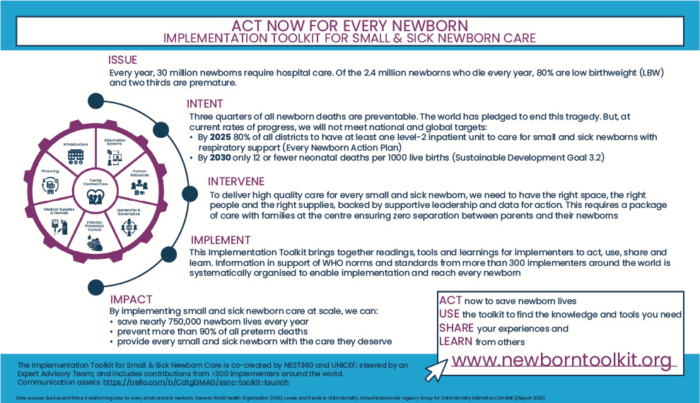 ---