Challenges in Scaling Solutions for Newborn Infections
Every year, 2.6 million newborns die globally. The majority of these deaths are preventable, and 99% of them occur in low-resource settings. Newborn sepsis, a life-threatening blood infection, is a leading killer of newborns. It is challenging to diagnose, requires skilled hospital care to treat, and according to a new study, is probably more common than we previously thought. Many of these deaths are preventable if we can improve our abilities to detect and manage possible serious bacterial infection (PSBI) in low-resource settings—a significant global health challenge.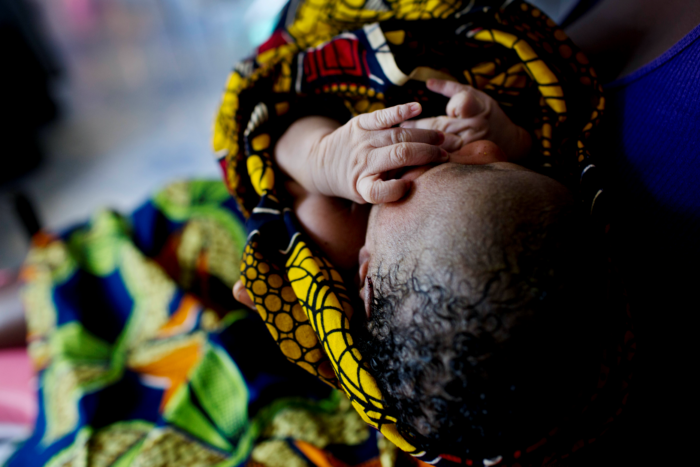 Detecting PSBI is difficult, but we have options
Due to their immature immune systems, newborns harboring a serious infection like sepsis may only have subtle signs of illness. A low temperature or decreased feeding may be the only sign that something is amiss, making detection challenging even for trained clinicians.
In response to this challenge, The World Health Organization's Integrated Management of Childhood Illness (IMCI) strategy provides an evidence-based list of signs and symptoms that community health workers can look for in newborns, and then promptly refer them to the hospital. While IMCI does not provide the precision of a highly-trained health worker and laboratory diagnostics, it provides a robust option for detecting PSBI in newborns.
Managing PSBI is difficult, but we have options
Once detected, the standard of care for PSBI is hospital admission and 7-10 days of intravenous antibiotics. This level of care, however, is not attainable for the vast majority of newborns in the world. Long distances to the hospital, inadequate funds, transportation, and childcare, poor quality health facilities, inadequate antibiotic stock and poor trust of the health system are only some of the barriers to families seeking and receiving the standard of care for their sick newborn.
In response to this challenge, scientists studied simplified antibiotic regimens for treatment of PSBI when hospitalization is not possible, and found that various combinations of oral and intramuscular antibiotics could be administered as an outpatient safely and effectively. Based on this evidence, the World Health Organization issued recommendations on managing possible serious bacterial infection in young infants when referral is not feasible.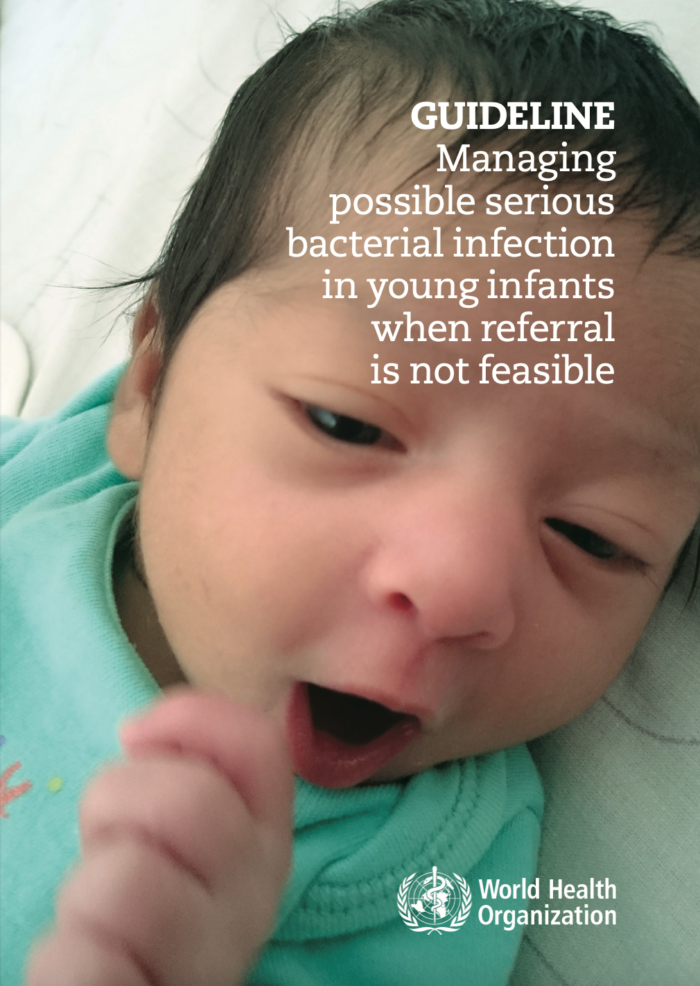 Scaling innovation in PSBI management is our present challenge, and we need more options
The solutions for detecting and managing PSBI in resource-limited settings are not perfect, but they have been shown to save lives, even when implemented and studied in routine settings. The World Health Organization's operational guide provides useful guidance for scale considerations, including national benchmarks and collecting monitoring data. Bringing PSBI management solutions to scale, however, will require further innovation in service delivery, behavior change, monitoring of antibiotic resistance, and more.
These "scaling solutions" may hold insights for other health interventions stalled in scale-up. Global alliances, like the International Development Innovation Alliance (IDIA) and the Global Action Plan for Healthy Lives and Well-being for All (SDG 3 GAP), led by WHO, are working to create ecosystems for innovation and connect innovative solutions to country demand. Indeed, our only chance to reach SDG3 targets, including the reduction of preventable newborn deaths, may be to accelerate progress via innovation. How to scale the management of PSBI is our next creative challenge, and we cannot afford to wait.
Bina Valsangkar, MD, MPH, FAAP is a Senior Technical Advisor of Maternal Newborn Health at Jhpiego.
References