Stillbirth
Global Recommendations and Guidance
This page includes select global plans, strategies, milestones, targets, and frameworks which, in part, include the goal of ending preventable stillbirths.
---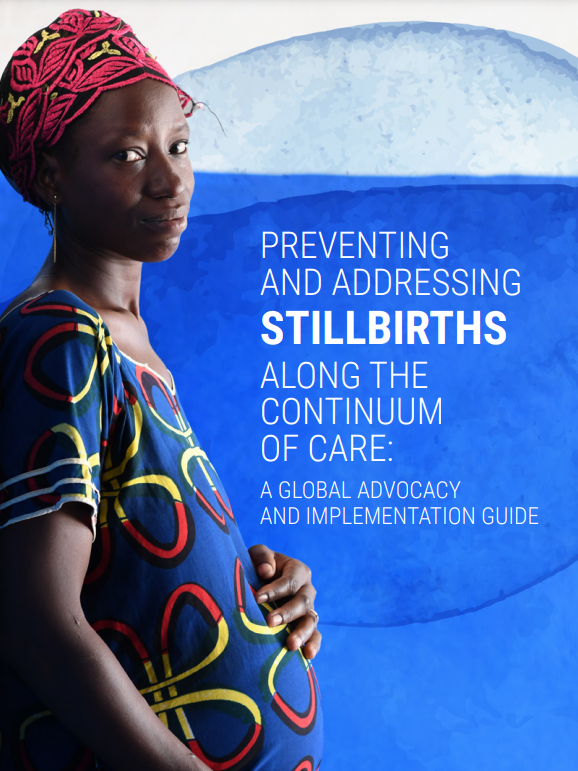 ---
World Health Organization, UNICEF, 2014.
The Every Newborn Action Plan (ENAP) sets out a vision of a world in which there are no preventable deaths of newborns or stillbirths, where every pregnancy is wanted, every birth celebrated and women, babies and children survive, thrive and reach their full potential. ENAP supports SDG 3.2, aimed at ending preventable deaths of newborns and children under 5, presenting evidence-based solutions to prevent newborn deaths and stillbirths. It sets out a clear path with specific global and national milestones, including a goal of 12 stillbirths per 1000 births by 2030 for all countries. Learn more about the ENAP targets here, with a video on the ENAP coverage targets and milestones available here. With the ENAP tracking progress on decreasing stillbirth against this target, we have an opportunity to advocate for policy change and action to decrease this largely preventable tragedy that disproportionately affects families in lower income settings.
---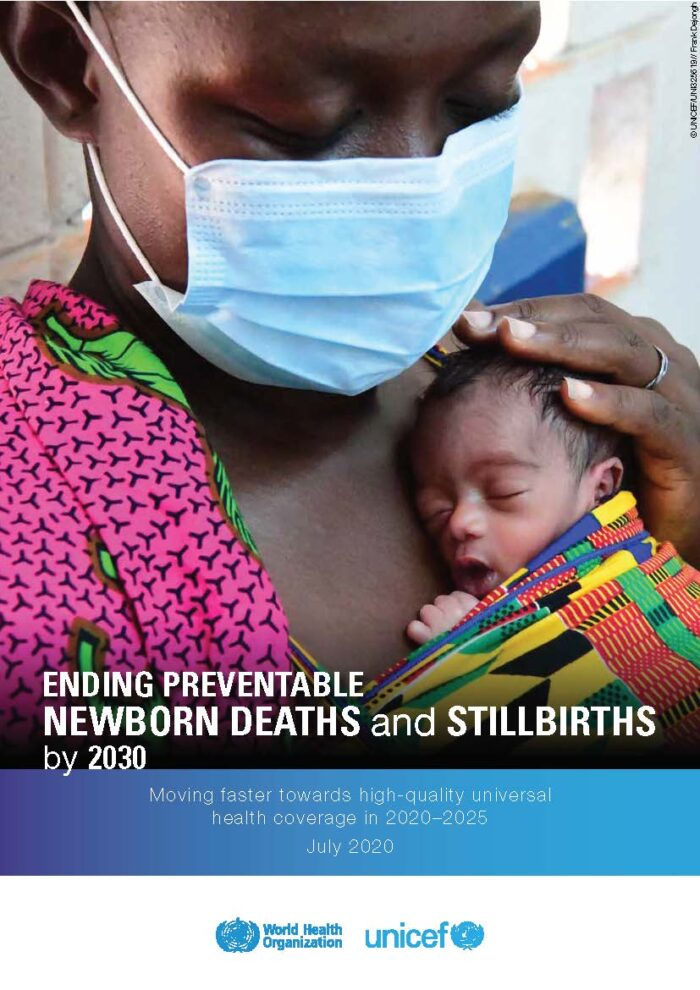 World Health Organization, UNICEF, 2020.
The document was released as the COVID-19 pandemic threated to undermine progress and reveal weaknesses in health systems. It discusses four proposed coverage targets (four or more antenatal care contacts, births attended by skilled health personnel, postnatal care within 2 days and care for both small and sick newborns) for 2020–2025 at the global, national, and subnational levels. It also stresses why this is a particularly urgent time to strengthen health systems overall and prevent stillbirths.
Key Findings
Stillbirths and neonatal deaths account for most deaths among women, children and adolescents but the lowest investment along the continuum of their care.
Investment in care during pregnancy, childbirth and the first month of life yields a quadruple return: saving mothers and newborns, preventing stillbirths, reducing disabilities and paving the way for optimal child development and lifelong health and well-being
It is the right of every child and every pregnant woman everywhere to access high-quality maternal and newborn care during and beyond crises.
Almost all intrapartum stillbirths are preventable with the provision of quality care during childbirth.
Many antepartum stillbirths can be prevented through high quality antenatal care.
---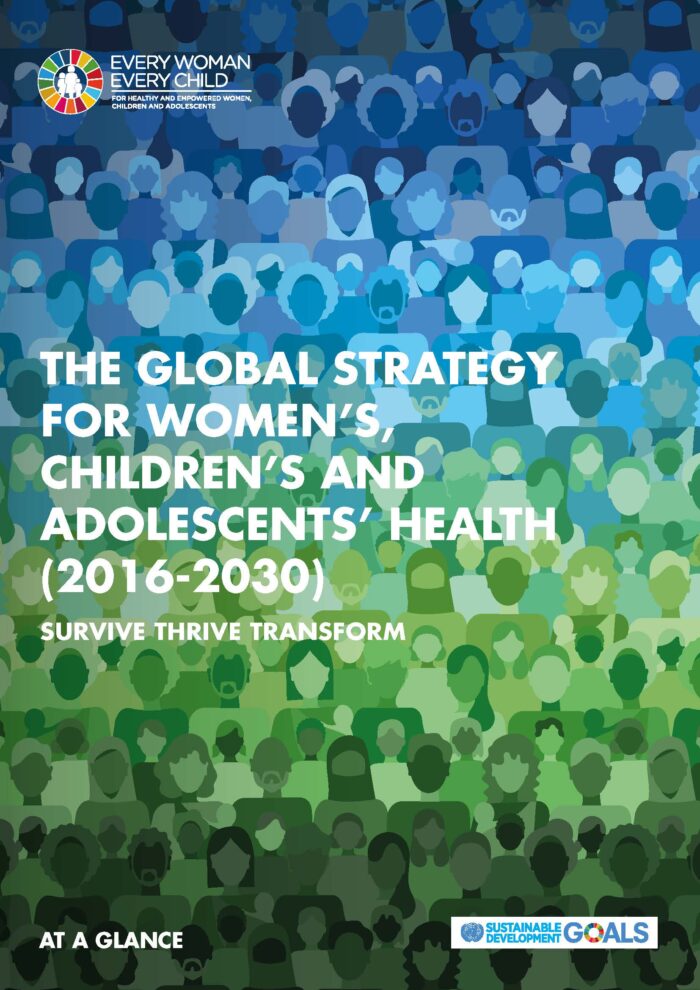 United Nations, 2020
Every Woman Every Child was launched in 2010 by the UN to catalyze a political movement to advance the health and well-being of women, children and adolescents everywhere. Since then, it has been dedicated to the central, transformative promises of the 2030 Agenda for SDGs: eradicating poverty in all its forms, ending discrimination and exclusion, and reducing inequalities and vulnerabilities to ensure that no one will be left behind. EWEC now integrates more tightly with the broader Sustainable Development Goal (SDG) country-level action health for all delivery efforts in order to fast-track country-level implementation. With increased investment, the implementation of this Global Strategy aims to, by 2030, end preventable maternal, newborn, child, and adolescent deaths and stillbirths.
---
Guidance and Standards on High Quality, Respectful Care
Stillbirth, and certainly intrapartum stillbirth, is a sensitive marker of the quality of maternal care. Any efforts to reduce stillbirth must include promotion of high quality, respectful maternal care, including bereavement support. Additional recommendations and guidance on quality of care and respectful care, and preventing stillbirth, can be found in a collection at the International Stillbirth Alliance and our Mother Baby Dyad Issues pages.
---