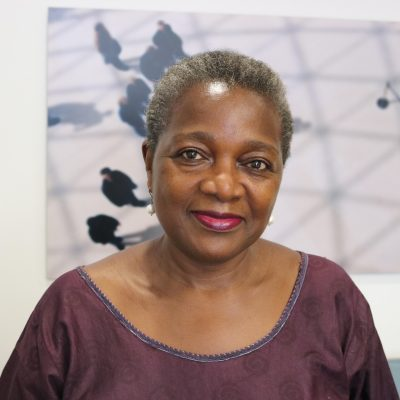 July 20, 2022—Message on the passing of Dr. Martina Lukong Baye
It is with deep sadness that the AlignMNH Secretariat shares the news of the passing of our Steering Committee member Dr. Martina Lukong Baye. Dr. Baye was a beloved friend and tireless advocate for the health of mothers, newborns and children. Her loss will be felt within our AlignMNH family and beyond—from her home country of Cameroon and across the global health community.
We extend our condolences to Dr. Baye's family, friends and colleagues.
At the time of her death, Dr. Baye was the national coordinator of the multisector program to combat maternal, newborn and child mortality in Cameroon. In this capacity, she piloted the development of the RMNCAH investment case within the Global Financing Facility for Every Woman Every Child Initiative and was following up its implementation.
A public health physician by training, Dr. Baye brought a passion and innovative approach to her work that will be forever missed. As we embark on our first bi-annual conference, her contributions and memory will be reflected throughout the event. We are so grateful she began this journey with us and will continue to think through ways we can honor her incredible legacy.