This sub-section focuses on global Maternal Newborn Health monitoring frameworks, selected indicators guidance, data sources, and tools.
Selected Maternal and Newborn Health Global Monitoring Frameworks & Indicators Guidance
MNH Data Sources and Tools
Health Management Information Systems
Health Facility Assessment Tools
Household Surveys
Qualitative Data
Quality of Care (QoC) Metrics
In 2015, WHO published a vision for MNH that includes eight quality domains related to provision of care, experience of care and cross-cutting health system functions.  In 2016, 2018 and 2020 respectively, WHO published standards for improving quality of maternal newborn care (2016), quality of pediatric and adolescent care (2018) and quality of small and sick newborn care (2020) in health care facilities (see below).  Each aspirational standard includes several 'quality statements' intended to drive actionable improvement to help achieve the standard. In 2017, WHO and partners launched a multi-country Network to improve quality of maternal newborn and child health care, leveraging the MNCH QoC standards, and published a monitoring framework that outlines QoC information needs of improvement leaders at national, subnational and health facility level, and recommends priority quality of care indicators for each quality statement for use by front-line QI teams working to improve care.
QoC Metrics
Due to the importance of quality care for achieving positive health outcomes, there is widespread interest in measuring quality of care, including for the purpose of improving care in the context of quality improvement efforts.
Featured Topics
Multi-Country QoC MNCH Network
QoC MNCH Network Monitoring Framework
Standards for improving quality of maternal and newborn care in health facilities
Standards for improving quality of care for children and adolescents in health facilities
Standards for improving quality of care for small and sick newborns in health facilities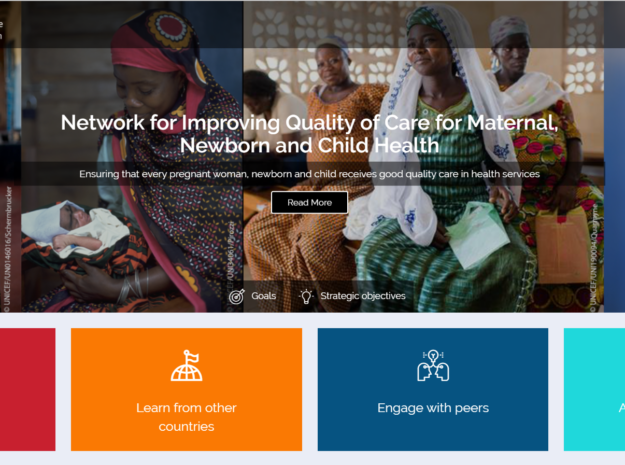 The Network for Improving Quality of Facility-based Maternal, Newborn and Child Care – this multi-country Network was launched by WHO and partners in 2017.  The Network website includes many useful resource, including a Monitoring Framework.