Providing Essential Maternal and Newborn Care in Yemen's Prolonged Crisis: A profile of BFD Yemen's work supported by UNFPA
Yemen has been in a state of protracted crisis for more than seven years. Severe drought, intense flooding, and a collapsing economy have compounded an already precarious situation and people are struggling to meet their basic needs. According to UNOCHA, 23.4 million people in Yemen are in need of humanitarian assistance.
Reproductive health significantly influences the overall health of individuals. Women and children are disproportionately harmed by conflicts and crises, with maternal, newborn, and child mortality seeing significantly higher rates in fragile settings. Low-quality care, inadequate facilities, and supplies, and financial barriers are all examples of obstacles preventing women and girls from accessing services. For mothers and babies accessing proper maternal and newborn care is extremely challenging. In 2019, UNICEF found that one woman and six newborns die every two hours from complications during pregnancy or childbirth in Yemen.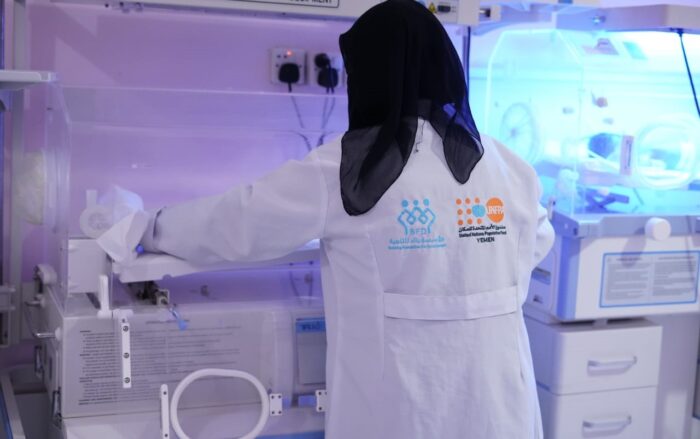 Building Foundation for Development (BFD) funded by UNFPA tries to reduce maternal and infant mortality, by running the emergency obstetric and newborn project as an emergency humanitarian response. In 2018 the project began in 29 health facilities (HFs) (8 CEmONC and 21 BEmONC) in six governorates. By 2022, the project has expanded to supporting 37 HFs with emergency reproductive health services in seven governorates; Al Hudyada, Hajjah, Al Jawf, Al Bayda, Al Mahweet, Dhamar, and Marib in Yemen. Additionally, the project is supporting 4 Mobile Medical Teams that provide health care to IDPs in campsites and host communities in remote areas in Marib governorate.
From January to September 2022, BFD provided ANC to 88,241 people, PNC to 32,071 people and assisted with 28,044 deliveries. In addition to facility services, they run an awareness campaign with health workers to increase community knowledge of available services, importance of access safe and proper perinatal care. Furthermore, in partnership with UNFPA, they have improved MNH infrastructure and capacity in Yemen through CMR, case management, FP, and MISP trainings as well as construction and maintenance of more than 41 health facilities destroyed or damaged during the conflict. The project provides emergency reproductive health services and supports targeted HFs with medications, medical supplies, and cleaning tools, printed materials as well as the operational supportive cost of fuels, water, and electrical supply; in addition, it supports health workers with monthly incentives.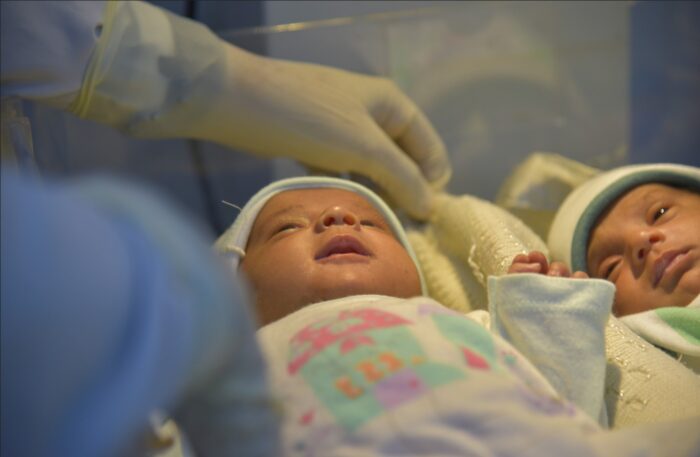 Amidst this lifesaving and essential MNH work, BFD continues to face challenges in Yemen. Funding for humanitarian assistance is limited, adequate medicine and qualified staff is lacking, and political instability and humanitarian access remains a constant challenge. While the situation for mothers and babies in Yemen is dire, it is unfortunately often forgotten as new and urgent crises arise around the world. The global community cannot lose sight of these protracted crises. In order to expand and maintain their current MNH work in Yemen, BFD recommends longer-term funding to support better planning and resource allocation, improved collaboration with the Global Health Cluster to ensure coordinated surge capacity, improvement to Yemen's health information system and an increase in integrated service delivery amongst health actors to ensure that reproductive health services are delivered in conjunction with other health components.
BFD Yemen will be presenting their experiences delivering integrated RH services in Yemen on the Enhancing maternal and newborn health in humanitarian and vulnerable settings with integrated service delivery panel at IMNHC 2023. We hope you will join this discussion. To learn more, visit BFD's website or email Samia Almutawakel at samia.almutawakel@bfdyemen.org.
Samia Almutawakel, Building Foundation for Development Yemen.