Opening Forum of the AlignMNH Collective
Save the date for the Opening Forum of the AlignMNH Collective, April 20th and 21st from 8am – 12pm ET. Join us as we kick off a decade of dialogue, ongoing engagement, and collective action by aligning investments and voices in the maternal and newborn health communities. Our solutions-focused discussion will promote the sharing of knowledge, experiences, challenges, and solutions as we come together to collaborate and accelerate progress.
Learn More
---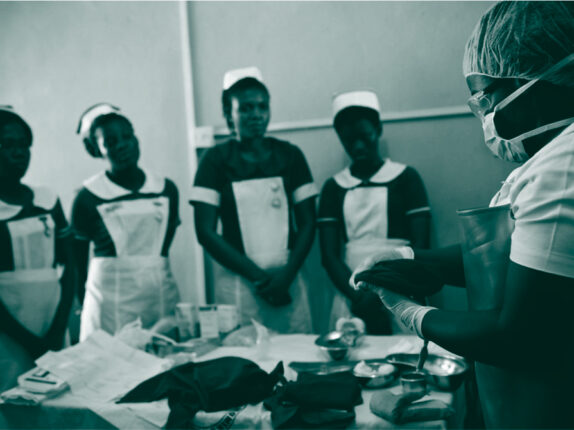 Collaborate
We invite you to join us in this movement as we build a dynamic knowledge-sharing platform to review progress, discuss and debate approaches, understand successes and determine how to address priority challenges and bottlenecks. We know that we have much to learn from one another and that collectively we can build a better understanding of what works and how we can hasten progress. 
---
Upcoming Events
This solutions-focused two-day virtual forum will focus on elevating solutions for strengthening MNH programming.
AlignMNH will host the first biannual international MNH conference, April 4–7, 2022, in Cape Town, South Africa. Convening stakeholders around the world, this forum will focus on evidence-based solutions for improving MNH.
Join Us for Collective Action for Maternal Newborn Health
Join us as we help set the stage for a decade of continued learning and collective action. No country is alone in its challenges. Together, we can drive progress for maternal and newborn health and survival and prevent stillbirths. Sign up to receive updates from AlignMNH. Help us plan the future of AlignMNH by participating in a discussion group to explore technical and design considerations for the AlignMNH knowledge hub and taking the Global MNH Survey.
Receive Updates
Join Discussion Group
Take Global MNH Survey