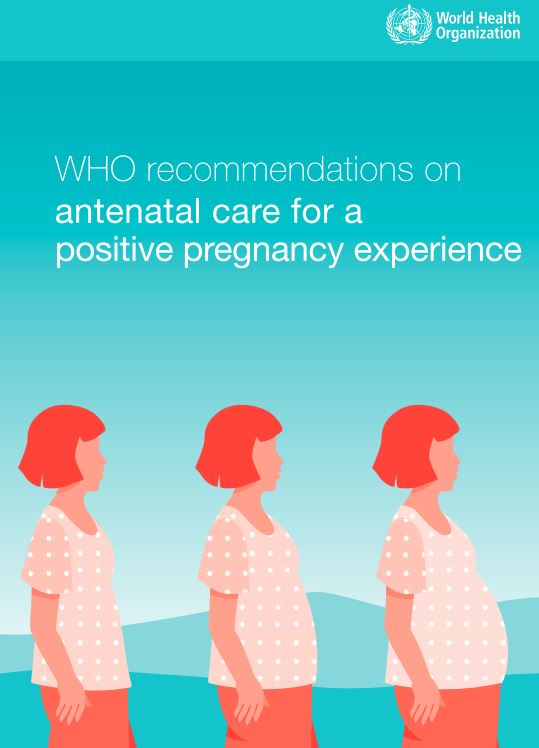 This comprehensive WHO guideline provides global, evidence-informed recommendations on routine antenatal care. The guidance aims to capture the complex nature of the issues surrounding ANC health care practices and delivery and to prioritize person-centred health and well-being, not only the prevention of death and morbidity, in accordance with a human rights-based approach. This guideline is relevant to all pregnant women and adolescent girls receiving ANC in any healthcare or community setting and their unborn fetuses and newborns.
This document is intended for a wide audience including national and local policymakers, implementers and managers of national and local maternal and child health programmes, non-governmental and other organizations and professional societies involved in the planning and management of maternal and child health services, health professionals including obstetricians, midwives, nurses, general medical practitioners, academic staff involved in training health professionals, managers of maternal and child health programmes and public health policymakers in all settings.
This guideline covers recommendations in various areas including nutrition, maternal and fetal assessment, preventative measures, interventions for common physiological symptoms and interventions to improve antenatal care utilization and quality of care.