User-Informed Design
We have taken a user-informed design approach to the development of our convenings, country engagement activities, and the Knowledge Hub. We have conducted a landscape analysis, global maternal and newborn health surveys, and focus groups, developed use cases and personas, and held discussion groups across the maternal and newborn health community to inform our approach.
What we have heard
We have heard that there is a need for:
Efficient Access to Resources.

Existing websites do not always provide easy access to new and critical clinical research.

Curated and Packaged Content:

There are many resources available, but information overload can be a challenge.

Implementation Focused Resources:

Limited simple how-to tool and resources to improve maternal and newborn health across different contexts.

Coordinated Action:

Currently, there is uneven coordination across countries (e.g. technical assistance, joint problem solving, cross-border cooperation, communities of practice, and technical working groups) as well among donors, IPs, and multilaterals.

Tracking Progress:

Improved tools, resources, data visualizations are needed to help understand and track progress and to foster mutual accountability in MNH.
How stakeholders prefer to engage
We asked stakeholders to share how they prefer to receive or engage with MNH information, tools, and guidelines. Results show group-based formats are preferred over individual-initiated formats.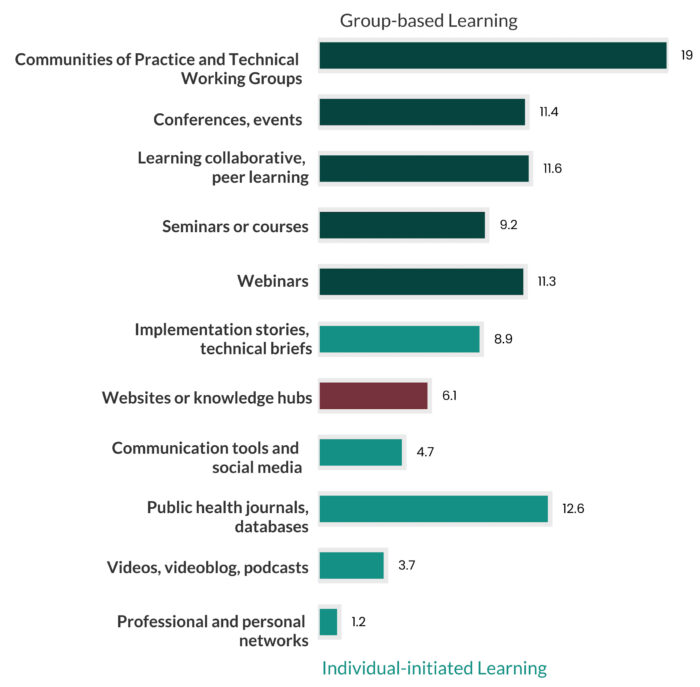 Emerging Themes on Accessibility, Availability, Usefulness & Quality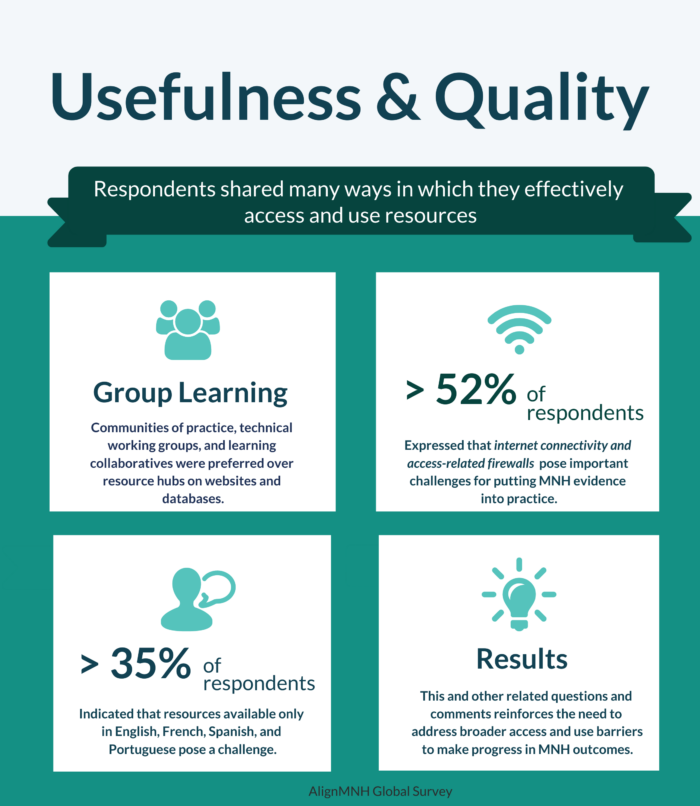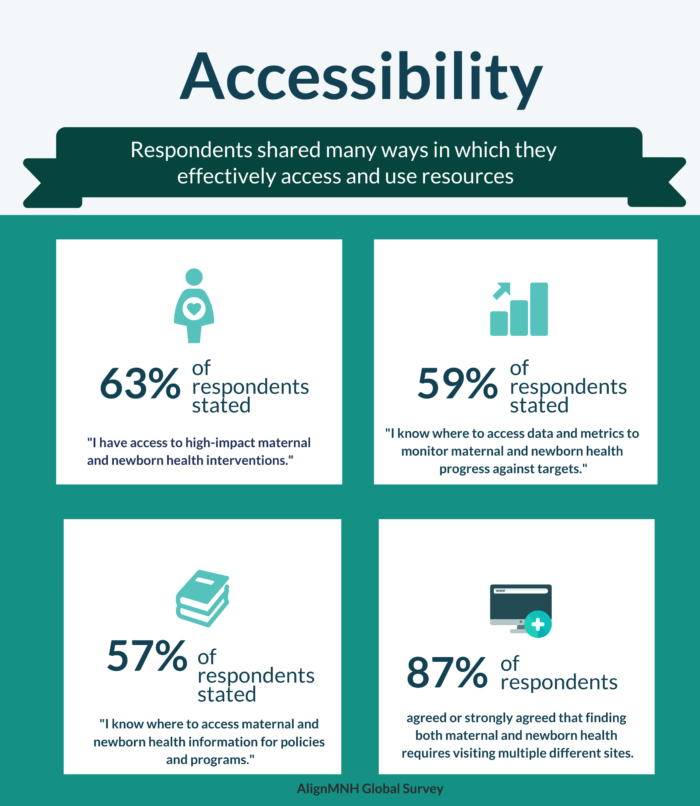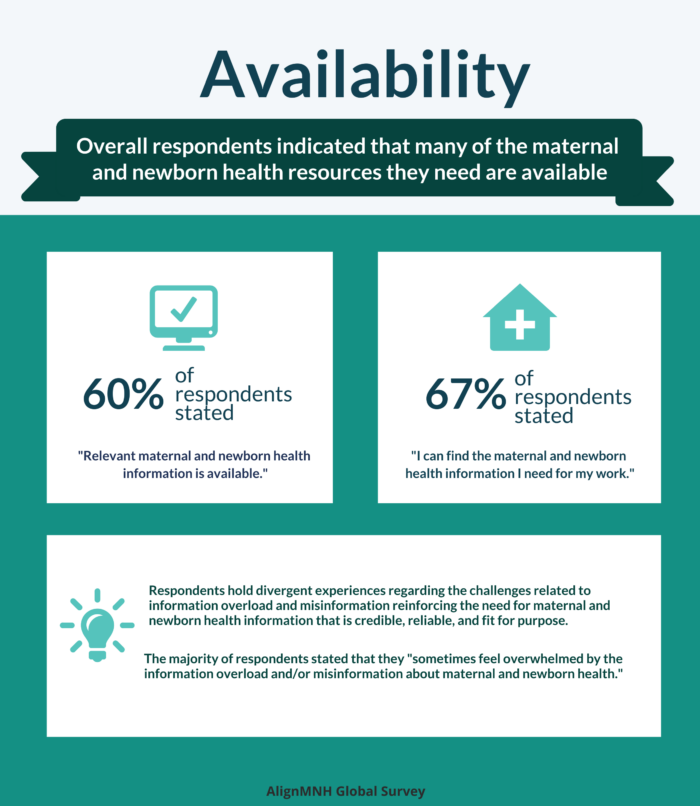 What next?
In the coming months we will continue to dive deeper into these themes and explore how AlignMNH can strengthen knowledge sharing across the MNH community. Be on the lookout for updates from AlignMNH on ways that you can participate.